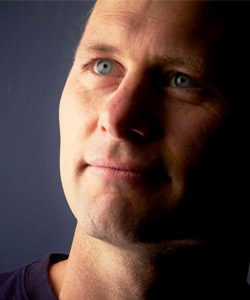 On this week's episode of the Work Awesome podcast (the first under new ownership, I might add), we start a new era. A new theme will greet listeners as they tune in, but a familiar voice can still be heard as host.
I continue my journey with this site in my new role as Podcast Prodigy, and every other week the Work Awesome podcast will bring tips, tricks, interviews and more. This week, I had the opportunity to speak with Jason Womack, noted productivity expert and author. Jason is one of the principals at The Womack Company, a company that aims to help those in all walks of business (and in life) "level up" their productivity.
Jason recently inked a book deal with Wiley Publishing, and his first book under its banner, Your Best Just Got Better, will hit bookshelves later in 2011.

Jason and I discussed his latest book, The Promise Doctrine, which he co-wrote with his father Craig Womack, as well as some of the advice he has for those seeking to level up their own work, life and passions. Through such tactics as sending clear and actionable emails to what aspect of The Promise Doctrine that he feels is the most crucial, our discussion covers a wide spectrum that offers both practical and inspirational insights from a man who has many years of experience in the productivity and self-development realm.
Jason has offered one lucky WorkAwesome podcast follower an opportunity to win each item from The Womack Company library. This includes:
DVD: 15 Tips for Time Management
Audio CD: 20 Time Saving Tips
Book: The Promise Doctrine
In order to win, just leave a comment below telling us what well-known productivity expert (and past podcast guest) Jason worked with before forging out on his own. We'll select the winner at random by May 5th, 2011 at 12 noon PDT and announce the winner here when we post our next podcast episode. You can find out more about Jason
's products at: http://astore.amazon.com/jwc-20
If you enjoy the podcast, please let us know. Leave us a rating and review in iTunes; it'll help people find us and build up our listenership. We're working hard to bring some great guests on — and we've already had some great ones — so if you have any suggestions on guests or what you'd like to hear, let us know in the comments.
[powerpress url="http://workawesome.podbean.com/mf/web/siiyju/Episode18_JasonWomack.mp3″]
Subscribe to the podcast
Play in podcast in new window
(Image courtesy of Womack Company)
Popular search terms for this article: