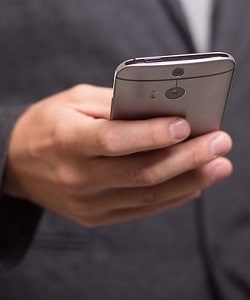 LinkedIn has become a pivotal tool when searching for a job and offers users multiple benefits.
Your LinkedIn presence is becoming more and more crucial.
A respectable presence on the Internet is required as internal and external recruiters use it to source their talent.
In this day and age, it is an honest matter of brand or be branded.
If you fail to follow the best practices of a successful job search with LinkedIn professionals, they will assume:
You are not tech-savvy enough to know how to use social media
You do not have any truly notable achievements or accomplishments
You have something to hide
It is merely not enough to have an up to-date-name and job title to merit a presence in social media.
LinkedIn can help you network efficiently. It allows you to connect with contacts who may assist with identifying job opportunities, referrals, and offer advice and information.
Many LinkedIn mistakes could be major professional liabilities, which can ultimately damage your chances of getting a job and harm your professional image. Here are a list of the most common mistakes people make on LinkedIn, as well as how to identify and fix them before they become fatal to your job search.
1. Do Not Accept All Connections
Many people are mistaken when they think the bigger the network, the better it looks. This is incorrect when you are a job seeker. Although it is great to have a big network of connections, they must be appropriate connections; in this case, it definitely is quality over quantity.
You need to exhibit to potential employers and recruiters that you have connections in a relevant sector and industry. For instance, if you are competing for a job in a particular field, but your profile shows that 90 percent of your connections are in random fields unrelated to the job, it looks, to employers and recruiters, like you are not well-connected for the position.
2. Absence Of Profile Picture
When searching for a job, one of the most important things to do is ensure you make a good impression. The very first thing on LinkedIn to help you do that is your profile picture. There are a surprising number of profiles that do not have an image at all.
Failing to fully optimize your LinkedIn profile with a picture has the same effect online as coming to a meeting dressed inappropriately. People will be more likely to click on your profile if you have a picture than if you don't have one.
Ensure your photo is up to date, clear, professional and a true expression of you. Remember a smile can also go a long way. If you are a casual kind of person, no one expects to see you in a suit. Dress appropriately for how you are marketing yourself.
In an online world, it is not unusual to do business with someone we have not yet met. The connection provided by a photo is a warm and welcoming reception that will go a long way.
3. Not Personalizing Communication
Most LinkedIn users complain about the impersonal invitations they receive. When you connect with someone for the first time on LinkedIn, it is strongly advised not to use the generic messages suggested.
Take the time to write something personalized. It will make the recipient more open to your request, and the message feels a lot less like spam and a lot more directed and personal. This shows the recipient that your request is more personal and not a mass message to everyone to simply grow your connections.
4. Neglecting Your LinkedIn Summary
Many of our prepared resumes begin with a summary section. It is supposed to highlight your career and achievements and show your value proposition.
The same goes for your LinkedIn profile — it summarizes your career for potential employers. It is the section of your LinkedIn that sells yourself to the employer. So it is essential to have a great summary to land a great job.
Surprisingly, a lot of people prefer to leave out their summary. This is another fatal mistake and can hamper the impressions your LinkedIn profile might have to potential employers. Ensure you add a comprehensive summary to make your profile more attractive for the employers.
5. No Past Work Experience
Unless you have never had a job and are finding your first job, you should share all your experiences with potential employers. Include all of your past experiences on your LinkedIn profile; this includes work experience as well as education.
There are a number of LinkedIn profiles that do not include these details. Even if you have changed your field of work, you should not eliminate these details from your network as potential employers might find this information useful.
6. Neglecting To Use LinkedIn
The number of professionals and businesses who ignore this platform and do not leverage it to its full capacity is very common. LinkedIn is a platform that allows you to connect with an abundance of new potential customers, find new partners to help grow your organization, connect with the media to build your personal brand, and even a way to hire new staff and connect with future employees and employers.
7. Ignoring Privacy Settings
LinkedIn has its own security settings, and it can really be essential at times, like when you are looking for a new job and need to connect with new people. You will have different types of conversations with people that you may not want your current employer to know about.
If your current employer is in your LinkedIn circle, keep these conversations hidden by using the privacy settings in LinkedIn. Of course, it is also important to make your profile public so you can be located by potential connections, prospective employers and recruiters so they are able to access your information.
—
Your LinkedIn profile needs to have the quality and professionalism to appeal to the prospective employer. Keep this in mind while creating your profile and ensure that you are marketing yourself in the best possible manner.
If you are able to do this successfully, you will enhance your chances of landing a great career in no time. But be aware of these mistakes — do your best to avoid them to ensure the best results.
(Photo by Niek Verlaan / CC BY)