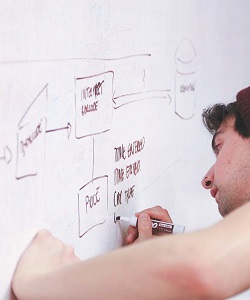 What is your big organizational initiative right now?
Perhaps, you're focused on increasing sales, decreasing production costs or streamlining internal processes.
Maybe you're in the strategic planning process or in budget hell.
Successful companies have processes in place to continuously monitor the performance of every function of the business.
Resources are allocated to examine the status of finance, production, logistics, service, partnerships and even consumer perceptions of the brand or company.
However, many overlook the organizational L-word: Learning. Be honest, when was the last time you pulled your best and brightest people into the conference room to examine the way your company learns? Click Here to Read Article …