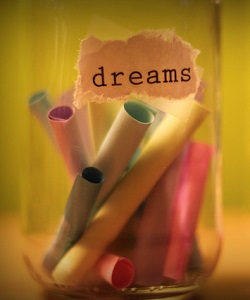 We all have dreams and hopes for the future — things that we want to achieve, places we want to visit or move to.
Dreams are what can motivate us to get through school, to do the internship, to serve at the bottom until the pathway to the top opens up.
But dreams aren't easy to realize — there are always obstacles in our way and sometimes things inside of us that hold us back.
If your dream feels particularly elusive, then maybe you have some of those internal obstacles holding you back.
Here are a few questions to ask yourself about your dreams: Click Here to Read Article …