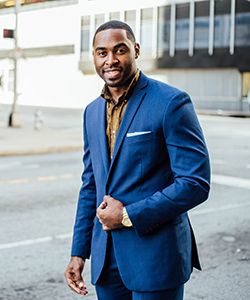 Americans have busy lives and it's no wonder the country is known as the fast food capital of the world. In fact, many fast food companies got their start in America and later expanded to other regions of the world. One of the reasons for the rapid growth and expansion of these types of restaurants is often the over-stressed, fast-paced life many Americans live.
America On The Go
But in the world of the busy American, there is some good news to ease the stress. Modern technology has brought expediency to many aspects of the lives of Americans. This has been welcome news for people who live their lives on the go. Smartphones, iPads, laptops as well as desktops, has made getting access to so many goods and services just a click away.
Now besides stopping in at the drive-thru for fast food, home delivery of restaurant fast food, through services such as Grub Hub and Uber Eats, has become increasingly popular as well. For many people today, such as busy families, young mothers, business professionals, office workers, and college students, home and office food delivery has become commonplace to help lighten the burden of the hectic life Americans lead.
To help lessen the fatigue of the busy lifestyle even more, there has also been a stark increase of other goods and services that are available for same day delivery, curbside pick-up, or next day delivery. Document delivery, business materials, medical equipment, prescriptions, and even furniture and appliances can often be scheduled for same day delivery to homes and offices. Pharmacies, grocery stores, and some department stores now feature curbside pick-up for orders placed online.
In fact, major retail stores such as Target and most major grocery store chains offer curbside pick-up for orders placed online. Major chain restaurants that typically cater to dine in customers, such as Applebee's and Chili's, also offer curbside pick-up.
Other next day delivery services have expanded to reach a wide variety of items for both business and personal use, including furniture, printing services, mail delivery, and more. In fact, we can see the popularity of delivery services even more with the wide reach of the 2-day free shipping for people who buy items with Amazon Prime and Google Express. These services have been a wonderful opportunity for people to lighten their busy load and get what they need with less stress.
Home or Office Mobile Services
Another growing trend is mobile services. As the days of the doctor who went to people's homes, there is a wide variety of services available for home or office through professional mobile services. This includes care, such as doctor's, veterinarians and mobile notary services. Each of these are often available for people at their home, office, or place of business.
For people in need of a notary for documents and business transactions, mobile notary services can be a vital service. This can be especially true for business transactions that require a notary on site when restrictions make it difficult to travel to a notary location.
Mobile notary services can offer people preplanned or same day services for:
Loan Signings
Child Travel Consent Forms
Estate Documents
Power of Attorneys
Medical Power of Attorney
Deeds
Wills
Trusts
Mortgage Documents
Temporary Custody Affidavits
Records,
Business and Legal Affidavits
Evidence Statements
Business Transactions
Binding Contracts
Special Considerations for Notary Services
All people who require notary services must be certain to not sign any documents that need notarizing prior to the arrival of the notary and only in the presence of the notary. All signers are required to have a valid up-to-date state or federal photo identification. Employment photo, membership club photo identification cards, and picture ID's are not acceptable forms of identification for notarized document verifications.
The basic forms of identification for notary services that are accepted include:
State-issued Driver's Licenses from any of the 50 U.S. States or its territories
State-issued Identification Card from any of the 50 U.S. States or its territories
U.S. Passport issued by the U.S. Department of State
U.S. Military Identification Cards
State, County, and Local Government Identification Cards
Permanent Resident Cards, or "Green Cards" that are issued by the U.S. Citizenship and Immigration Services
Depending on the state and its laws they may also accept:
Foreign Passport Identification
Driver's Licenses that are officially issued by the governments of Mexico or Canada