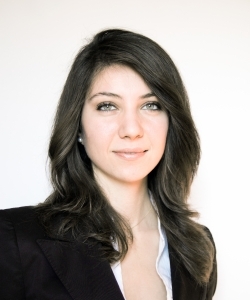 In today's job market, it is worth considering every advantage one can muster in order to increase one's chances of landing a job. Study after study on factors considered by potential employers has indicated that one of the characteristics that is most valued and considered by employers is the level of confidence in the job candidate.
It is a simple fact of life that looking more confident can increase one's chances of success, as people appear to be naturally drawn to people who exude confidence; this may be the reason behind the oft quoted maxim "fake it till you make it." What may also be true is that having a good looks and physical appearance may lead to people having more confidence when they apply to jobs in any field, and that greater confidence may also translate into greater odds at landing a given job.
Will Good Looks Get You the Job?
Just about everyone knows that looking good is important when you are either looking for a job or applying for a specific job in an interview. People who dress nicely tend to get farther along in the interview process than people who aren't, and regardless of whether people dress well or not, when they're attractive, they tend to have more doors open to them than when they aren't. Whether it's fair or not is up to debate, but the results are unmistakable. This is even the case when a person's knowledge is considered.
While knowledge is important, given the choice, most people would prefer to have good looks and attractiveness on their sides. Looking better means feeling better, and feeling better means acting better and providing a stronger first impression, which is key to securing any job opportunity.
There are a number of ways to increase one's levels of physical attractiveness, even if some of those methods are only temporary. Millions of women throughout the country swear by daily use of makeup products to make their eyes brighter, cheeks fuller, and lips redder. Men may not wear makeup, but they certainly shave and groom themselves regularly.
Simply wearing a smile at an interview can make someone seem more friendly and even employable from a job creator's perspective. Liposuction prices have decreased in recent years and has become an option for many people. Physical exercise is also a good way to tone one's body and feel better about one's self.
Conclusion
It is worth looking into one's physical appearance if one has been having trouble finding employment lately. While looking good will not necessarily lead to dozens of job offers overnight, it has become more evident through scientific research in recent years that people who look better are more likely to find jobs.
Whether this is due to better looks leading to higher levels of confidence and self esteem or due to other factors that have yet to be explained, people who are looking for jobs owe it to themselves to do whatever they can to increase their odds of getting through the door.
So what do you think? Can good looks get you the ideal job?
Photo by FreeDigitalPhotos.net.
Popular search terms for this article:
Powered by Article Dashboard a job, Powered by Article Dashboard job opportunities, Powered by Article Dashboard of employment, Powered by Article Dashboard life, Powered by Article Dashboard find people, Powered by Article Dashboard where can i find a job, does being good looking help you get job, Powered by Article Dashboard employment in, Powered by Article Dashboard find jobs, Powered by Article Dashboard eye make up tips