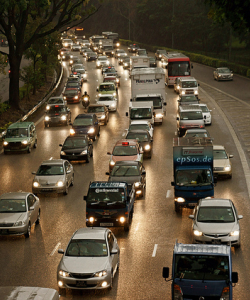 Generating traffic to your website is an evolving endeavour; it never stops and requires constant attention. Thankfully, there are various proven techniques and ways to drive web traffic.
6 Ways You Can Drive Web Traffic
Relevant Quality Content: The content you post must be relevant to the target audience. Some websites focus on the quantity of the material focusing on the mantra that the more is always better. Quality content is what will drive and keep your readers on your website. Constantly evaluate the objective and compare the content of your website to the relevance of your goals.
Website Layout and Organization: The way your website is structured and organized is an important element of attracting and driving traffic to your website. The user experience has to be seamless and information must be easily available.
Optimize Your Content for Search Engines: Search Engine Optimization is a critical element of driving web traffic. This includes the use of keywords, tags and implementing effective content structure.
Improve Your Web Presence: Your website should be the primary hub for all content that you produce. On the other hand, sharing and contributing your material to other relevant websites can boost your web presence and help drive traffic.There are various online resources that you can leverage to contribute your articles to such as EzineArticles, WorkAwesome, GoArticles, SlashDot and many others. Be sure to include the links back and try to minimize self-referent material as it would appear as pure advertising. In contrast, contribute pertinent material with a link to your website at the end.
Join Applicable Forums: Joining and participating in forums relevant to your website theme is another solid way to drive web traffic. Feedback and comments that you submit to these forums will help you build credibility in online world, which ultimately will lead to increased traffic.If you are an expert in particular field, ensure to help others by answering there questions, post your own questions and polls to gather valuable feedback. People refer to forums for advice and feedback from like-minded users, and it is a resourceful tool for your as a website owner to gain insight into what the users are discussing and reading.
Explore Non-Standard Marketing Options: Non-standard marketing option is the use of an advertising channel that is different from your traditional ways of advertising such as email marketing, flyers, brochures etc.For instance, creating a video of a relevant element of your material and posting to YouTube is a great way to explore the audience that would normally watch videos rather than read articles. Podcasting and hosting webinars is another solid solution to help you drive new traffic to your website. Podcasts and webinars let you present your expertise in engaging and more creative manner where users have the ability to visualize your content and interact with one another.
Bonus Tip – Social Media: For the majority of Internet users, Social Media is a communication medium to connect with friends and family. In contrast, entrepreneurs can capitalize on this free and very effective channel to drive traffic to your website. There are certain practices and guidelines that you should review prior to engaging in Social Media marketing.
The steps are just the basic and most common ways to drive web traffic. Creativity and persistence will pay off in the long run. As an entrepreneur, it is important to properly plan and execute your marketing strategy.
What are you best ways to drive web traffic? Share your tips.
Phto by epSos.de via Flickr.
Popular search terms for this article: