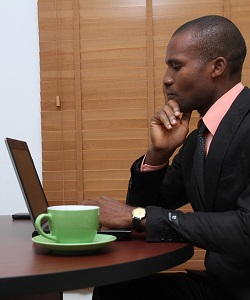 Dear Reader: This is the third in a series of posts on properly showcasing your freelance experience on a resume.
In previous posts, we've established first that freelance work can be regarded with suspicion.
We also learned it's possible to combat this by demonstrating the skills you've developed during your freelance career.
Today, we'll firm up ways to do this, looking, specifically, at the functional resume, and comparing it to the chronological resume.
Chronological Resume Defined
We've probably all made chronological resumes — it's instinct. These are all the name implies: a listing of our three or four most-recent jobs, usually in reverse-chronological order. Under each job, the applicant lists duties, responsibilities, and activities related to that job.
Now, we discussed in the last post that you want to focus on skills developed through activities, not the activities themselves. Going with a functional resume takes this one important step further by listing skills themselves with no actual job history.
Functional Resumes — The Basics
In a functional resume, a category of skills takes the place of a particular job. At the top of the resume —or at least, right after the preliminaries such as your name and any very brief summary you choose to include — you put the first skill you'd like to list, the most important to the position you're applying for or your line of work.
For example, a freelance writer might lead with Reporting Skills, then launch right into Editing Skills, and others such as SEO Expertise, Fiction E-Book Chops, or Non-Fiction E-Book Techniques.
Under Reporting Skills, one might list, being razor's-edge specific, some things such as:
accurately condensing city council and other government meetings into brief news articles
compassionately interviewing and representing the comments of members of the business community
meeting tight deadlines when writing news stories on local school volleyball and basketball games
You may give a brief sub-heading just below the Reporting Skills heading to identify the freelance work on which you gained these skills, such as:
Freelance Journalism, Jonesville, MN — 2011 to 2015
Freelance Journalism, writing articles for local print and worldwide Internet publications — Aug. 2013 to Jun. 2015
Emphasize the Concepts
Note, above, that the intrepid freelance journalist never said "journalism skills" or "article writing skills" but instead labeled journalism "reporting."
This basically says that the writer is doing actual reporting work: interviewing, attending meetings, gathering original information and writing news reports, rather than essentially surfing the web to find various facts to spackle together.
If she is applying for a job with a company (hey, maybe it's telecommuting, but still full-time with Mr. or Ms. Boss in the picture) that requires this sort of reporting, this is an important distinction.
In this case, the editing skills are an additional component of some of the work she has done freelance-style, such as the e-books, or perhaps the articles for which she developed SEO expertise.
This, again, focuses on skills, not experience—it's not "I did X," but "I can do X, Y, and Z." Therefore, a particular piece of experience should yield several skills.
Job History Counts
This type of resume is slightly controversial — it sure has its detractors. They feel it doesn't do a good job of organizing employment history. That's a different argument for a different day. But, rest assured, any guideline to a functional resume will emphasize the importance of accounting for the positions you've held and their dates in one way or another.
Above, I mentioned listing the relevant freelance — or traditional — experience at the top of a category of skills. You can do it at the end, too. Sure, some categories of skills may correspond to two or three different gigs, and that's where this style becomes impractical.
In that case, you may go the route of giving a neat, crisp work history at the end of the whole shebang. This just gives the jobs and dates, without a laundry list of duties for each one. That keeps your history more neatly bundled than in a traditional chronological resume.
Now you know how to put your freelance work on a resume. Go make yourself some healthy snacks and engage in one of your hobbies; then, fully refreshed, sit down and get cracking.