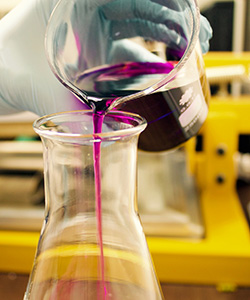 Moving or establishing a medical facility requires an exceptional amount of skill and financing. It is also important to make your patients aware of your potential move; it doesn't hurt to put a sign in your office 30 days before the move. If you're moving your medical facility, it is important you hire an expert team that can move all of your complex medical equipment carefully, to ensure that nothing gets damaged. Moving to a larger medical facility and/or is a very complicated and timely process. Transporting your laboratory samples safe and efficient is a very sensitive procedure. These are some additional steps that may help you along the way.
Finding a Location
When moving into a larger facility you have to find a location that best fits your needs. Finding a location will usually require some shopping around. You should probably consider hiring a contractor to plan the layout of your new office or you could try utilizing an already existing medical facility. Make sure to properly evaluate the location early on to determine what type of work needs to be done to ensure your facility is operational by the time of your opening.
How to Run a Lab and Store Biological Samples Correctly
Establishing a medical lab must comply with the regulations and laws administered by the CMS (Centers for Medicare and Medicaid Services) all human laboratory testing is covered by these regulations. The CLIA (Clinical Laboratory Improvement Amendments) regulations ensure that labs maintain consistent, reliable and quality testing. Preparing samples for testing is one of the most critical processes to ensure accuracy, handling these samples improperly can compromise the results. Laboratory testing contributes to vital information regarding a patient's health. There are 4 steps involved with obtaining a quality specimen for testing:
Preparation of the patient
Processing the specimen
Storing and/or transporting the specimen
Providing accurate patient information and clinical history on the specimen collected
What To Do When Your Lab Runs Out of Storage Space
What to do if your bio-repository freezer runs out of storage space? Finding space for samples with a reliable freezer is an ongoing issue. Many scenarios could contribute to limitations in storage space including, an unexpected freezer failure, increasing rate of samples, or the inability to purchase a new freezer due to time restraints. One option is you could also use an off-site biological storage. This type of service will provide you a safe medical bio-repository facility to store your samples and provide a highly trained staff that specializes in specimen management.
Finding a Loyal Staff
With running a medical facility, it is important to hire the right people. The medical practice is founded on trust. It requires a person to have to handle a lot of sensitive information on a patient; these patients trust you with their lives. It is vital for you to run diligent background checks on your potential employees. You'll need to hire:
Licensed Physicians
Medical Assistants
Certified Phlebotomists
Receptionist
Certified Nurse's Assistant or Aid
Becoming Familiar with Regulations and Laws
Just like any business, it is crucial to purchase insurance. You should also purchase and maintain errors and omissions insurance, this type of insurance covers employee negligence. When you establish a medical facility or move to a larger facility, there are a variety of regulations and laws that you have to follow. Ordinarily, it is a good idea to hire a financial consultant that specializes in the medical industry, someone who has had experience establishing medical practices before, who is well aware of the potential issues you may face. Nevertheless, you should also gather information on each of your physician's work history, and make sure they have malpractice insurance. This process usually will take up to 140 days.
Moving or opening a new medical facility can be a strenuous process that must be handled accordingly. It is important to contact additional industry experts that will provide you with the strategies you need to help you execute your plan. Overall, there are many steps that come with moving to a new medical facility.