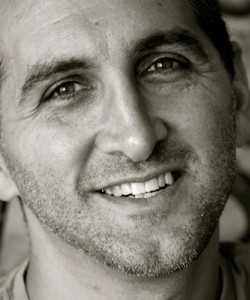 On this special episode of the Work Awesome podcast, Mike Vardy chats with the Career Renegade himself, Jonathan Fields.
Jonathan is a highly-demanded speaker and accomplished author, whose latest book, Uncertainty: Turning Fear and Doubt into Fuel for Brilliance, drops this week. This new work discusses the aspects of uncertainty that hinder people, as well as how to overcome uncertainty when it is holding you back. And that just scratches the surface of this incredibly motivating and inspiring book.
During this interview, the topics of uncertainty is explored — a great primer for a book that is sure to awaken many people who aren't living to their fullest because of being afraid of what lies beyond…and propelling them forward to face uncertainty head-on.

Show Notes
Jonathan discusses ritualization and "certainty anchors" and how they play a role in overcoming one's fear of uncertainty.
Is uncertainty the enemy of flow? Jonathan offers his thoughts on the matter.
Jonathan discusses the three elements that can aid in battling the fear of the unknown.
What is Jonathan's favorite drink? Does he use a standing or sitting desk? Can he work with music or his silence his ally? He tells us.
If you enjoyed the podcast, please let the Work Awesome editorial team know. Leave a rating and review in iTunes. Thanks!
[powerpress url="http://workawesome.podbean.com/mf/web/syrh2t/Episode25_JonathanFields.mp3″]
Subscribe to the podcast
Play in podcast in new window
Popular search terms for this article:
jonathan fields uncertainty, uncertainty jonathan fields, jonathan fields, uncertainty fields