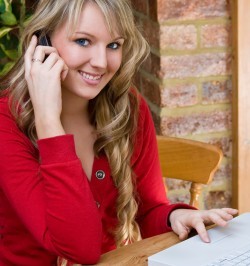 Becoming a freelancer after regular corporate job can feel very overwhelming. An army of IT support, Human Resources, Accounting and Sales are no longer within your reach.
Suddenly, you begin wondering that the "insane bravery" for finally making the decision to work for yourself no longer looks like the smartest decision you ever made.But wait! There is still some hope left. Many of us don't even realize how many effective, yet inexpensive tools are out there to even out the odds between freelancers vs. a corporation.
If you are still reading this, you'd probably want to see some examples. Check out the list of effective tools that help small businesses succeed by staying nimble and effective. If you are using anything else that you think is helpful, don't forget to mention it in the comments.
IT Department
How about a phone service that allows free in-network calls, instant messaging and video calls without any upfront costs? Add your own number and forward your calls to voice mail or cellphone when you are on the road. Basic service is free, but additional features like group conferences, screen sharing and file sharing are available with plans starting from less than $5/mo. URL: http://www.skype.com
Alternatives:
Create and store documents on the cloud for free? That isn't a dream come true if you are using Google. Check out their Google Docs web application and you'll find yourself creating Word-style documents, Excel-like spreadsheets and PowerPoint-looking presentations in minutes. Once you are with Google, check out their managed mail accounts for your domain name, calendar services and other services are also available for a low cost monthly fee.
Alternatives:
If you are creating any kind of software you are likely to be familiar with experiencing some false expectations at the point of first seeing the product live. Something doesn't look right, doesn't behave as anticipated and you are struggling to understand why didn't those designers and programmers thought the same way you did about "that" simple feature? It is always a miracle to find that the finished product looks and works exactly how it was intended. Fast forward to a solution that helps tying your expectations to what the software will look like. balsamiq allows creating simple drafts for your future software's screens. License Fee: $79.
Alternatives:
Human Resources Department
Need a hand with your existing project? Check out oDesk, which lets you find designers, programmers, project managers or anyone else. The whole process can take from several minutes to few hours. If you are still looking for that dream gig, oDesk also lets you become a contractor and offer your services to the potential employers.
Alternatives:
Accounting Department
Managing client billing only seems like a no-brainer with accounting department doing the work. Estimates, invoices, time and expense logs are only the tip of the iceberg once you have to start chasing for missing payments and going to a bank to deposit payments. Get help with BillGrid, where low monthly or even no-cost plan can help you tame the work on paperwork.
Alternatives:
Customer Service Department
Managing customer lists in your web mail or Outlook? How about creating emails and not having to think twice about attachments, images or formatting? Newsletters are being marked as spam and you have no idea why? If you can relate to any of the questions we mentioned you have to check out MailChimp. First 2000 customers is on the house, rest comes with a low monthly fee.
Alternatives:
How can I get my users to interact and tell me what's wrong with my web site? Why does it take so long to edit the clunky F.A.Q list and where are my great looking Feedback forms? Start living in the present and use the power of your community without much on building it out. Check out GetSatisfaction, where plans start at 19/mo.
Alternatives:
Managing support emails for multiple websites is draining you down? How about that question that never got answered or the feature suggestion that you never responded to? Zendesk allows easy support ticket management with automated rules, responders and self-service options that lets your mailbox have some peace. Plans start from 20/year.
Alternatives:
As a freelancer, what other services have you found useful in your digital toolkit? Share with us!
Photo by FreeDigitalPhotos.
Popular search terms for this article:
Powered by Article Dashboard get in shape fast, Powered by Article Dashboard general contractor license, Powered by Article Dashboard getting in shape fast