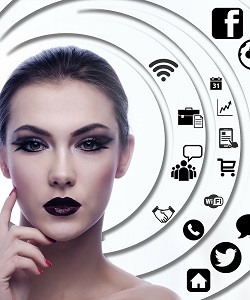 Social media and the small business — it's such a love-hate relationship.
There are times when you can't live with each other, but then there are others when you can't live without each other either.
What's a business owner to do?
If you're a small business owner, I'm sure you've felt frustrated, overwhelmed and even insanely angry with how social media can be.
Trust me — you aren't alone.
The good news is that you can go from feeling trapped and behind the eight-ball to being in control and coolly confident about your online communities if you know what NOT to do.
That's right. Everyone is telling you what you MUST be doing on social media but today, I'm going to tell you that there are six social media no-nos or sins. Avoid these and sauce up your presence, giving it that extra edge without it sapping your energy, time, money or grey cells. And if you're making these mistakes, I'll tell you how to fix them. Click Here to Read Article …