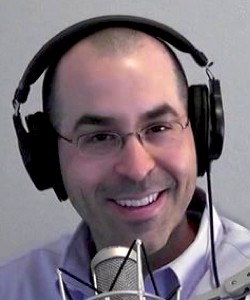 This week's episode features an interview with Dan Benjamin of the Internet broadcasting network 5by5. This relatively new network features shows that involve not only Dan himself, but other well known "Internetians" such as John Gruber (Daring Fireball), Marco Arment (Instapaper), Jeffrey Zeldman (A List Apart) and Merlin Mann (43 Folders).

WorkAwesome editor Mike Vardy had the rare opportunity to put Dan on the "interviewee" side of things to find out about his own workflow and habits, what tools he uses to stay — and increase — his productivity and what triggered him to forge out on his own and start 5by5.
Enjoy the podcast!
[powerpress url="http://workawesome.podbean.com/mf/web/bjqkd4/Episode9_DanBenjamin.mp3″]
Subscribe to the podcast
Play in podcast in new window
You can also subscribe to the podcast in iTunes here.
(Image courtesy of danbenjamin.com)
Links to Ikea desks that can be used as a "standing desk":
Galant
Ludvig
Popular search terms for this article: