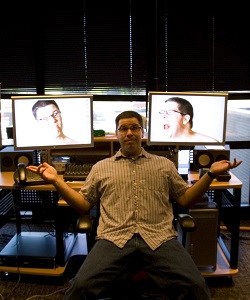 Dual-monitor envy is common and understandable.
You've seen your buddy sitting there looking like an air-traffic controller — vast fields of spreadsheets that look to contain all the world's information.
Plus: two monitors. Two is better than one, right?
But it may not be the case that you'll get better work results with dual monitors, either in terms of quality or quantity.
Here are some issues with dual monitors, as well as a discussion of the differences between dual and single monitors. Click Here to Read Article …