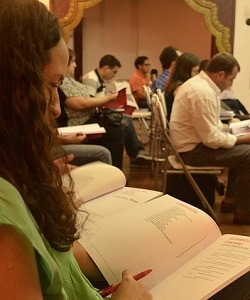 With employees wearing more hats than ever in the workplace today, it's imperative that proper training sessions be implemented.
Workers in the 21st century are expected to show bigger results with fewer resources, know more with less educational opportunities and work faster with less time.
Basically, the more skills you can provide your employees with, the more effective they'll be at tackling these substantial challenges.
This is the reality of the workforce after the recession, but there's no reason that you can't utilize the latest technology in business communication to make sure that all of your employees are highly trained and skilled in a cost effective manner. Click Here to Read Article …