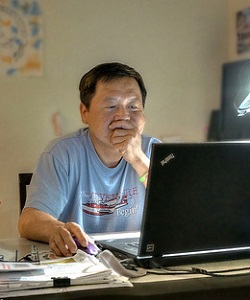 When I first started working from home, I was still on someone else's clock. I was lucky enough to have a boss who would be cool with us occasionally working in our home office.
Of course, at this point, I didn't have a home office. I had a room. Since my housemates kept odd schedules, they were often home when I was working.
It was then that I learned how to avoid distractions while working at home. I couldn't do my own thing — I was supposed to be working. Someone was paying me to do it!
Fast-forward a few years: I'd branched out on my own as a freelancer. This is when distractions became more easy to justify and harder on my wallet. If I kept vacuuming and knitting when I was supposed to be working, my paycheck wouldn't appear. Click Here to Read Article …